Description
Sprout
We feel instinctively comfortable in nature. We can view our original appearance through comfortable space and time that contain nature. Sprout uses natural materials to create vases that can contain nature for those who want to keep nature close.
We hope that you can focus on your own unique senses through natural movements in space.
Sprout pursues a design that reinterprets the beauty of plants in minimal and modern curves.

We want to dissolve our own moods by giving a neat and concise feeling overall, but a natural and warm feeling in the surface treatment and finish.
Our slogan, 'natural movement', literally means the movement that is generated by putting 'nature; plant' in the space, such as giving water, offering the sun, and spending time looking at it, it contains our minds that we hope that the naturalness of our own senses will be revealed, not by external stimuli, by having time to focus on ourselves.
We hope you could feel the small changes and movements that arise from keeping nature close with Sprout.

We manufacture our products through endless material development and shape modification with sampling to realize beautiful colors and shapes.
In addition, all products are made of different materials (soil) and have various colors.

We test domestic and imported soil for months, and develop and produce materials through various soil combinations and pigments.
In Sprout, you can find various colors that you can't see other places.

We made our products with a visual guideline for shape design, which made it possible for all of our product lines to be unified in one flow.
PEARL LINEPearls are layered on top of each other over a long period of time to create a dazzling and deep glow. The calm and subtle pearl color created over a long period of time was put in a planters.珍珠在很長一段時間內相互疊加,營造出耀眼而深邃的光芒。長時間形成的平靜而微妙的珍珠色。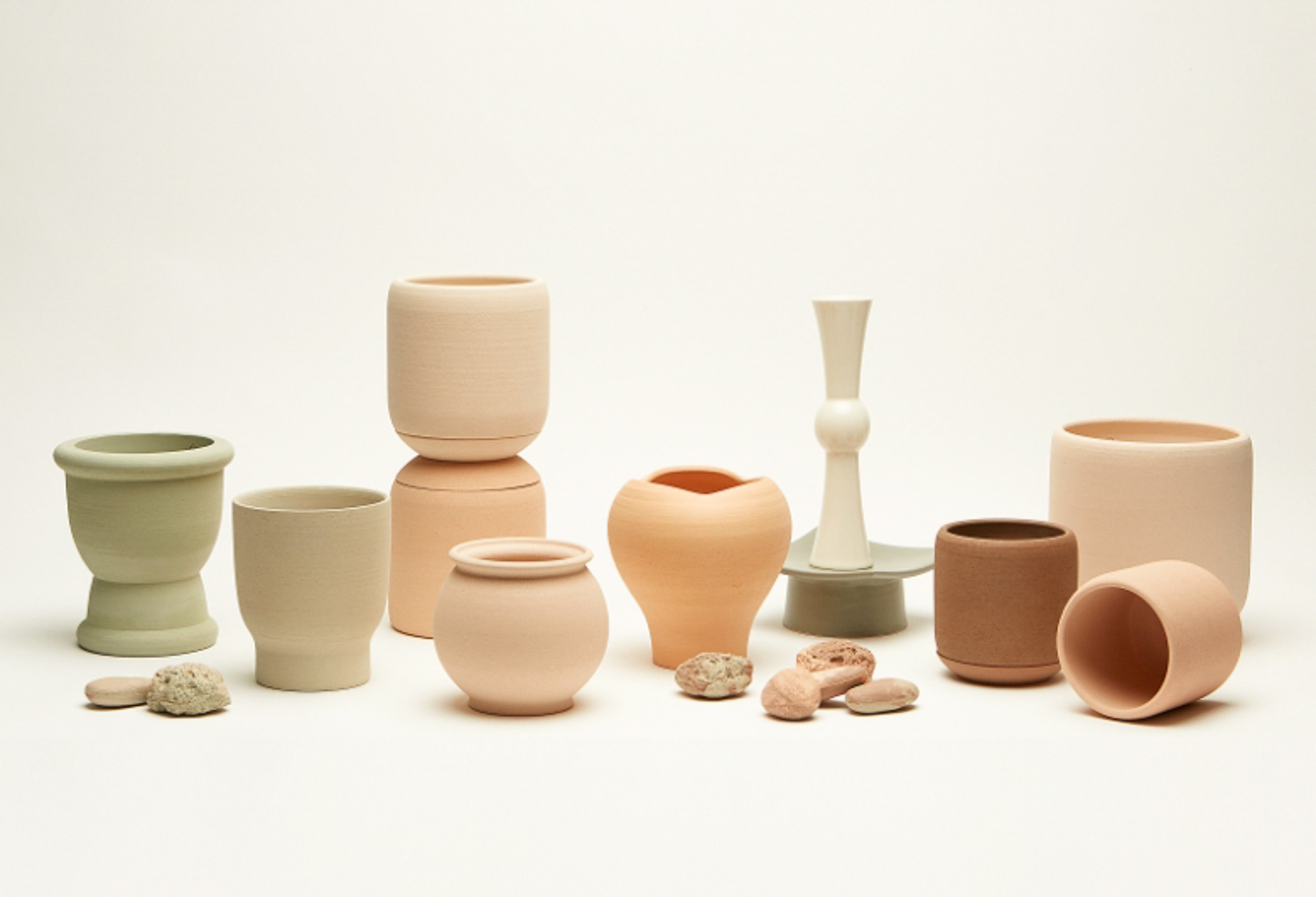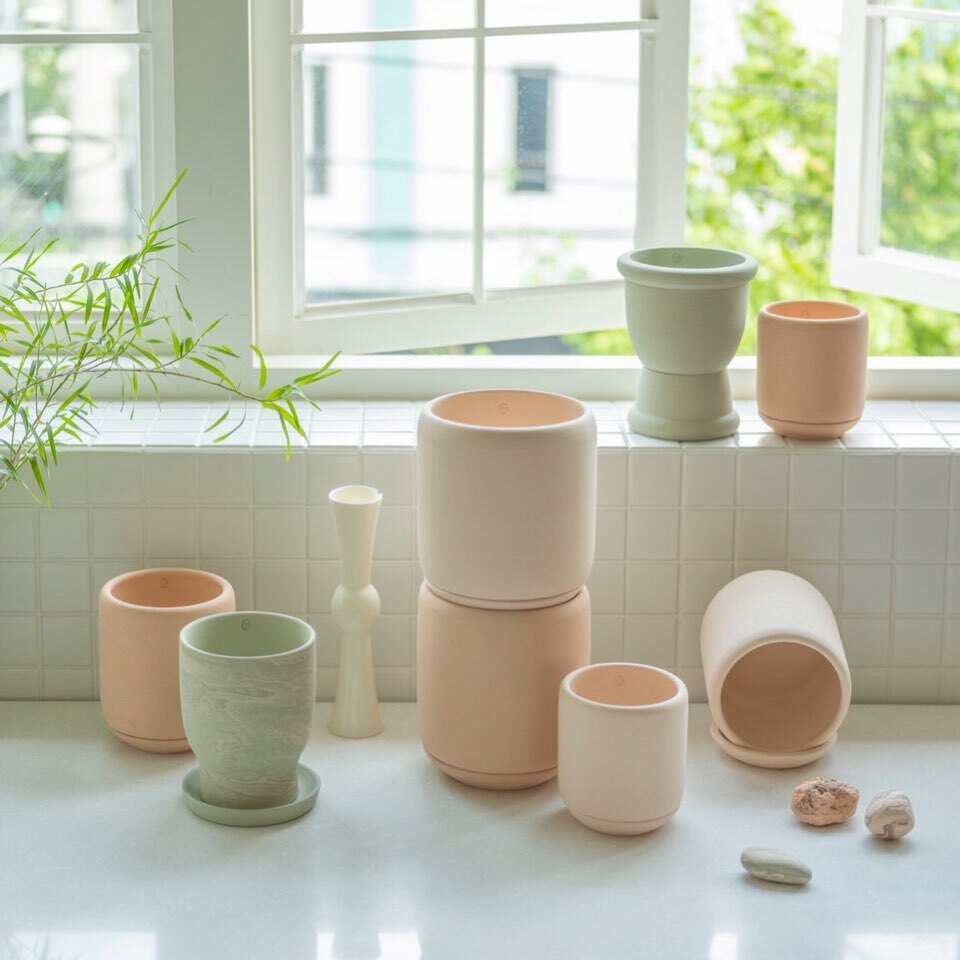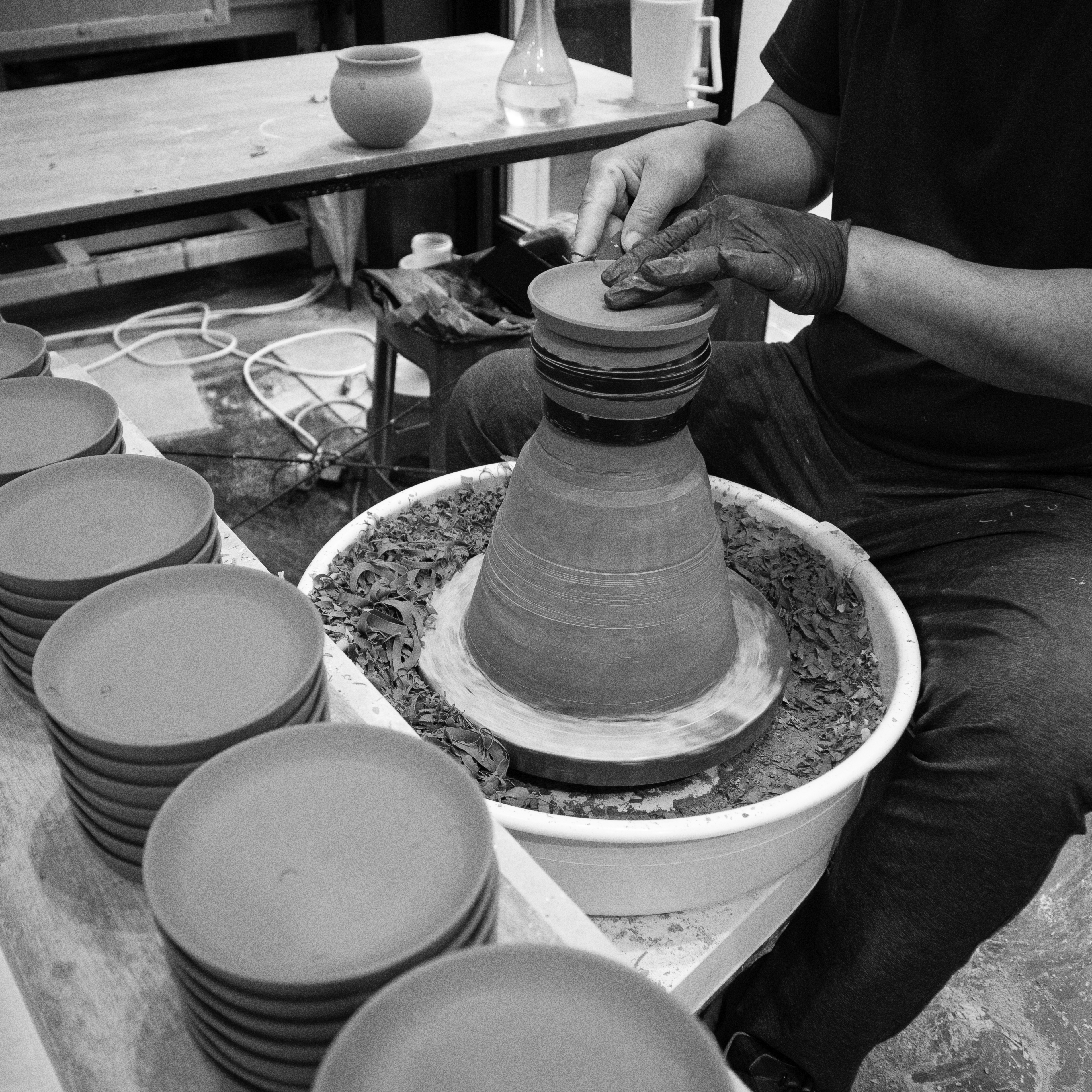 Sprout
運用了曲線、溫暖、簡約三個主要關鍵字來融合整個陶盆系列商品,並且混合一定的比例自然色調的土壤而產生不同色澤。不斷的嘗試對於土壤才值得研究不斷嘗試出新的色澤,就是希望能夠生產出更自然且柔和的光澤陶盆出來。傳
Moon pot
盆內壁上釉是一種僅使用透明油進行內部潤滑而沒有珠光。 Moon pot是一種重新詮釋傳統月罐形狀的設計,具有平滑的下降線和圓潤的曲線。

溫暖的米色底色質地柔軟細膩,可見細小的黑色顆粒。
Cream Pearl ,Special ver. 盆器外部保持材料的美麗質感,並賦予珠光點,盆內壁全部上釉,以保持不隨時間變化的美麗色彩。此特別版添加了一道道火焰,它可以根據角度發出多種顏色,使其更加完美。是在陶瓷土充分磁化的高溫下燒製而成,為釉面磁粉,經過三次的燒製工程而完成的,非常有收藏的價值!
*由於沒有透氣性,因此建議在種植時需要適當調整培養土,顆粒介質多為主。保持良好的排水性。