Description
Sprout
We feel instinctively comfortable in nature. We can view our original appearance through comfortable space and time that contain nature. Sprout uses natural materials to create vases that can contain nature for those who want to keep nature close.
We hope that you can focus on your own unique senses through natural movements in space.
Sprout pursues a design that reinterprets the beauty of plants in minimal and modern curves.

We want to dissolve our own moods by giving a neat and concise feeling overall, but a natural and warm feeling in the surface treatment and finish.
Our slogan, 'natural movement', literally means the movement that is generated by putting 'nature; plant' in the space, such as giving water, offering the sun, and spending time looking at it, it contains our minds that we hope that the naturalness of our own senses will be revealed, not by external stimuli, by having time to focus on ourselves.
We hope you could feel the small changes and movements that arise from keeping nature close with Sprout.

We manufacture our products through endless material development and shape modification with sampling to realize beautiful colors and shapes.
In addition, all products are made of different materials (soil) and have various colors.

We test domestic and imported soil for months, and develop and produce materials through various soil combinations and pigments.
In Sprout, you can find various colors that you can't see other places.

We made our products with a visual guideline for shape design, which made it possible for all of our product lines to be unified in one flow.
There are three styles in this collection:



1. Lava Stone

It was made using the shape of lava stone. It is an object with a more natural look with a rough texture. It is the most bulky of the three types, and it is recommended to use it as a decorative stone after planting a plant in a pot.
In addition, it has the most pores in the Pebble Stone series and has a wide surface area, so it can be used to spread a subtle fragrance in the space by spraying air freshener.


2. Flat Stone


It is a cute round and flat pebble.
You can feel the traces of time in the round shape that has been trimmed in nature for a long time.


3. Oval stone


The overall shape is round, but the surface has a rough texture. This is the best size to place on top of small to medium pots.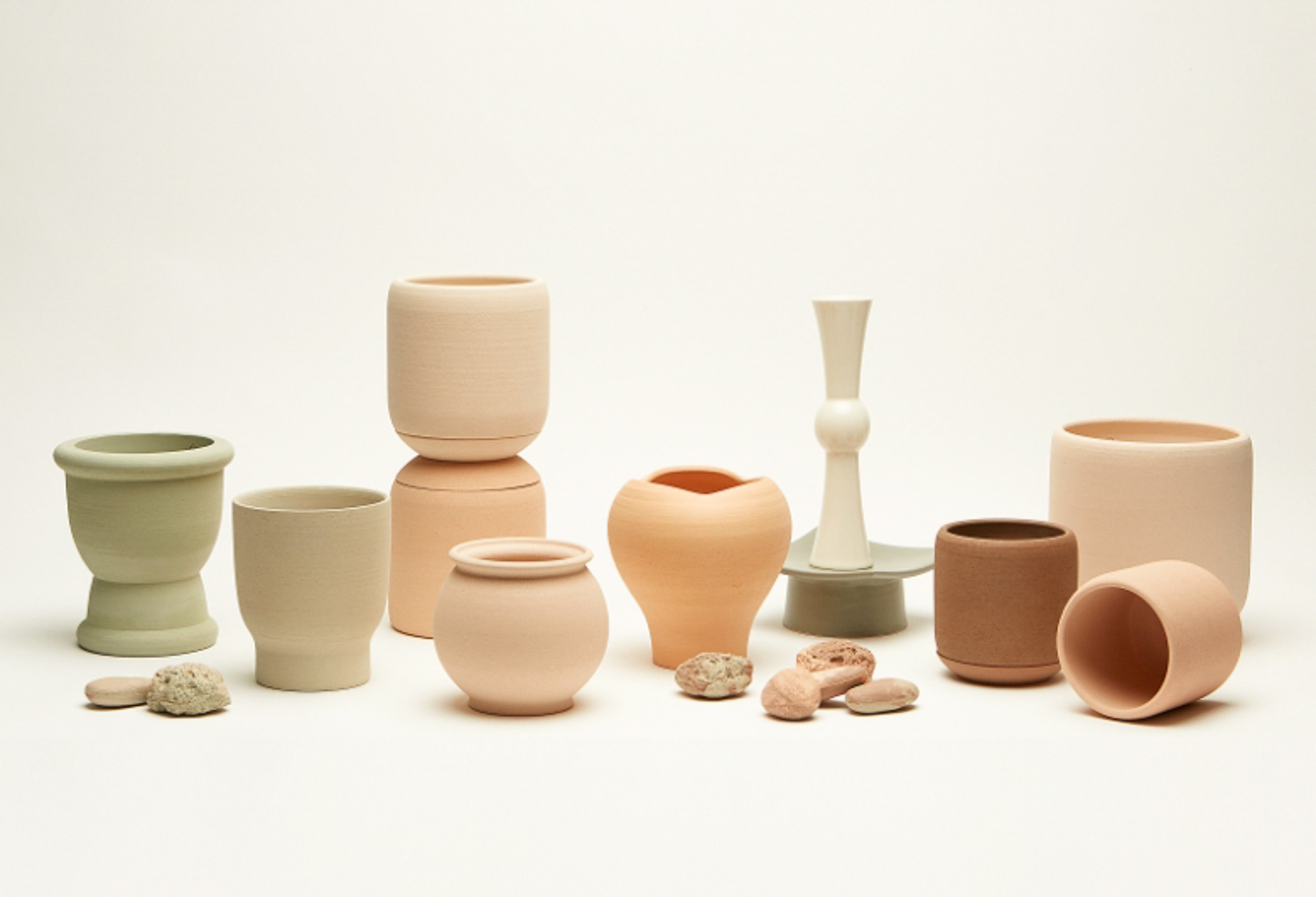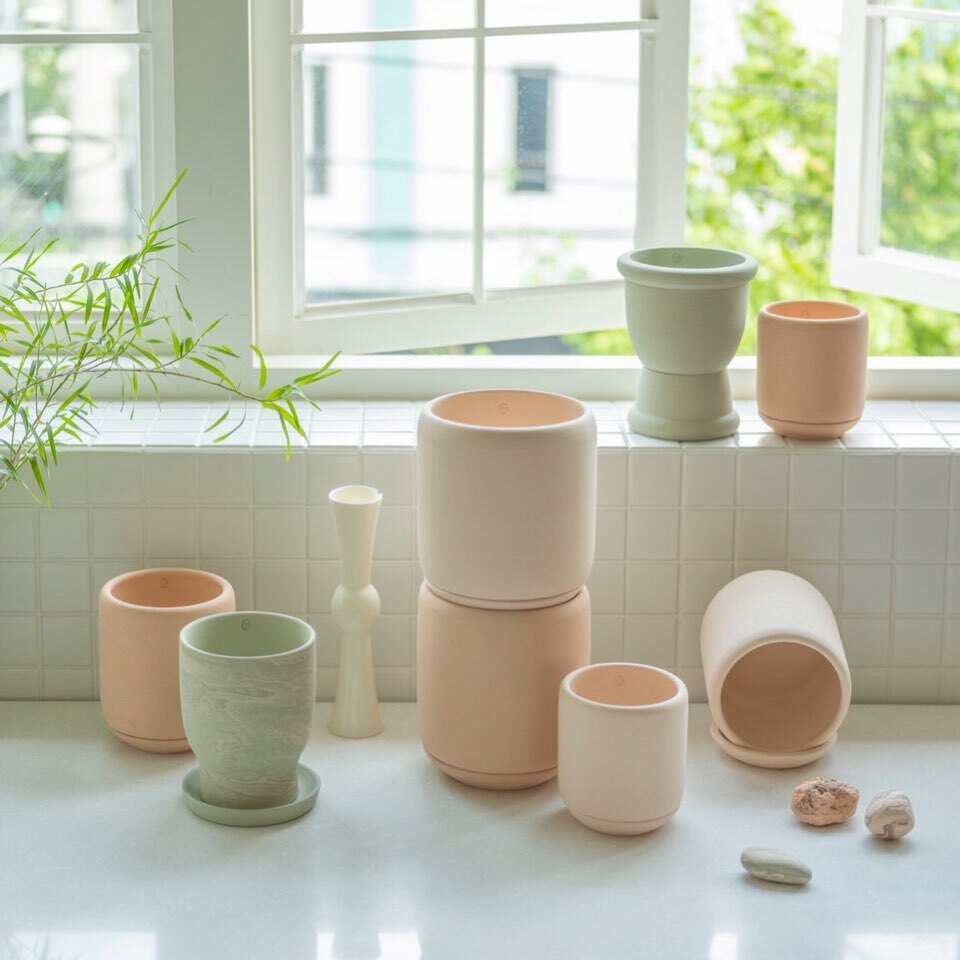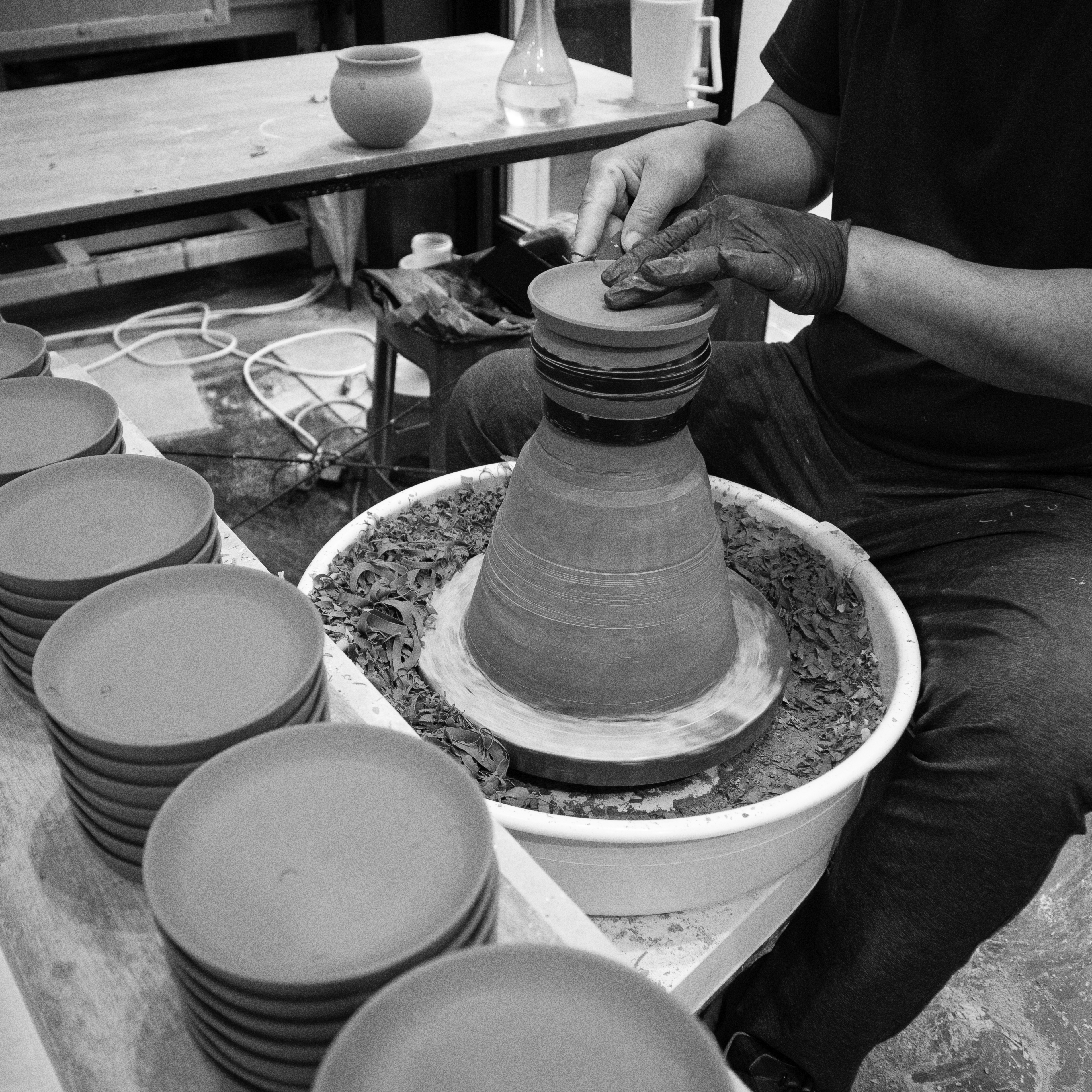 Sprout
運用了曲線、溫暖、簡約三個主要關鍵字來融合整個陶盆系列商品,並且混合一定的比例自然色調的土壤而產生不同色澤。不斷的嘗試對於土壤才值得研究不斷嘗試出新的色澤,就是希望能夠生產出更自然且柔和的光澤陶盆出來。

創作靈感來自於韓國傳統物品的形狀去做發想,例如Drum pot (鼓形), 而其他盆器像是Nut pot(橡實形)、Bud pot(蕾形)等自然物體的形狀去做發想,不需要再放置植物也是一種擺設。
鵝卵石系列是由各種材料隨機混合而成的石狀陶製品。

此系列共有三種樣式:
1. 火山熔岩用熔岩石的形狀製成。它是一種外觀更自然、質地粗糙的物體,也是三種中體積最大的一種,建議在盆栽植物後用作裝飾石。此外,它在Pebble Stone系列中擁有最多的毛孔,並且具有較寬的表面積,因此可以通過噴灑空氣清新劑在空間中散佈淡淡的香氣。
2. 扁平石它是一顆可愛的圓形和扁平的鵝卵石。在大自然中修整已久的圓形中,你可以感受到歲月的痕跡。
3. 橢圓石整體造型呈圓形,但表面紋理粗糙。這是放置在中小型花盆頂部的最佳尺寸。